Therser UK offer a custom fabrication service for insulation, combustion systems, control systems, and exhaust maintenance – as well as complete kilns and furnaces and any custom-made fabrication that your company requires.
Each component or system is designed and manufactured according to your specifications by our UK based engineering team
Our fabrication service is completely customer focused, encompassing the full process from concept to product testing, through to installation and after sales support. Commissioning bespoke fabrication work from Therser is fast and efficient. Our engineers use AutoCAD software to design your component, allowing regular communication with our customers prior to the manufacturing stage. Component designs can be tweaked and modified according to your requirements and put through rigorous virtual testing to ensure high performance.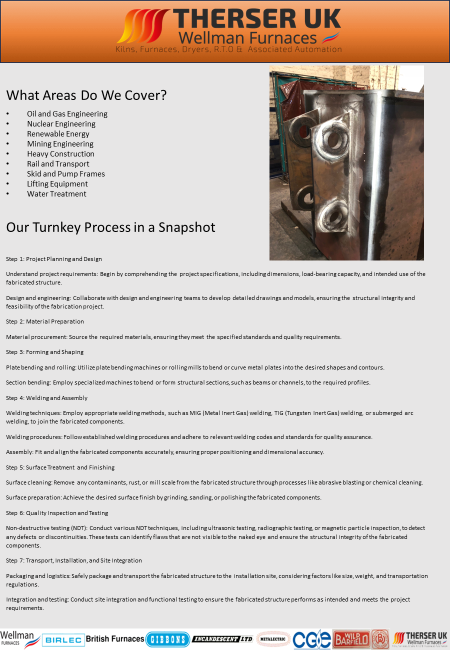 Please contact our sales team today on 44 (0)1782 824453 or drop us an email