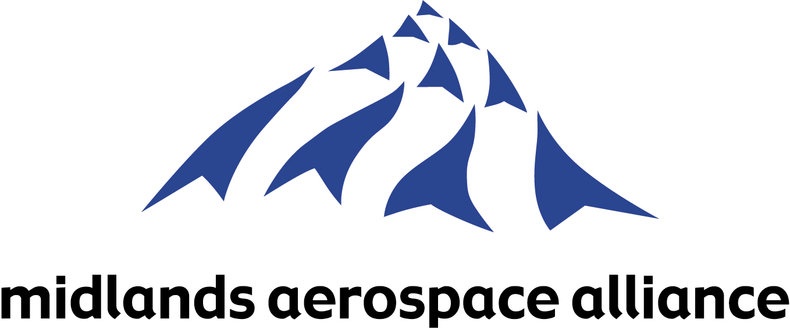 At the beginning of this year we completed our application to become members of the Midlands Aerospace Alliance. Having had our application accepted, we are now looking forward to the opportunities this brings to play a greater role in serving the aerospace industry in and around the Midlands.
What is The Midlands Aerospace Alliance (MAA)?
The MAA was established in 2003 to represent the interests of aerospace manufacturers and suppliers in the East and West Midlands, as well as encouraging greater cooperation between businesses and reaching out to encourage trade opportunities with international partners.
The alliance now has over 300 members, including important industry stakeholders such as Rolls-Royce, UTC Aerospace Systems, Meggitt and the Moog Aircraft Group. Don't be deceived by the name, the Midlands Aerospace Alliance is far more than a parochial organisation. In fact, it is the second largest regional aerospace alliance in terms of membership anywhere in the world. (The largest is the Aerospace Valley Alliance in south west France.)
Not a bad achievement, considering that no direct aircraft manufacturing takes place in the Midlands! What we do have in this region are a huge number of manufacturing and service businesses that together make the UK aerospace industry possible. Aircraft assembled in other parts of the country are intimately dependent on Rolls-Royce fans and engines, for instance, as well as countless other critical components produced by third parties in the Midlands.
Our Mr Terry Turner is working with the MAA by attending a pre-organised trade mission to the Polish aerospace cluster later this month.
Why We Joined
At Therser, although our traditional customer base was in the ceramics industry, we have found increasing demand for high quality industrial furnaces among a wide range of manufacturers serving the aerospace industry. Aerospace manufacturers have specific needs which we have been happy to address with our bespoke furnace design service, as well as consultations on a range of needs ranging from pollution control to firing cycle optimisation.
Being part of the MAA makes it easier for us to communicate better with current and future customers in the industry, to develop the skills we need in-house to provide a fantastic service, and be responsive to changing needs in the industry.
Find Out More
To find out more about the Alliance, its strategic goals and how membership may benefit you, click here to contact them directly. For all questions about our own services, including enquiries relating to kilns, furnaces, dryers, automation equipment and RTOs, please call +44 (01782) 824453, or send an email to sales@therseruk.com.