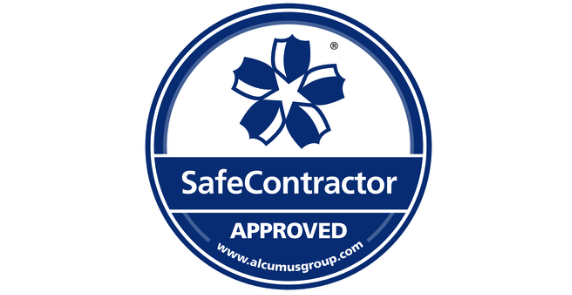 We are delighted to announce that our services are now SafeContractor approved, following a successful health and safety audit. The SafeContractor scheme sets a rigorous benchmark for health and safety and quality standards in the engineering, logistics and manufacturing sectors. To become a member, each applicant has to undergo a comprehensive audit tailored to their specific business, taking into account risks and risk management for every business process.
Membership of the scheme denotes the highest standards of health and safety at the level of business culture; meeting compliance but also moving beyond that towards ever greater quality standards.
SafeContractor accreditation involves every aspect of the business. The audit we underwent examined:
The structure and layout of our buildings
The cleanliness of our premises and staff safety
Our approach to electrical and fire safety
Our strategy for conducting and reviewing H&S risk assessments
H&S standards and procedures for engineers working off site (e.g. at decommissioning, installations, relocations.)
How health and safety is integrated into our consultancy approach
The safety of our electrical network
The quality and state of maintenance of our manufacturing plant
Our vehicle fleet, including relocation kit
About The SafeContractor Scheme
SafeContractor members include contractors from a wide range of industry sectors in the UK. The scheme includes over 370 clients and, at the time of writing, 28,000 accredited contractors. SafeContractor standards are rapidly becoming the accepted standard of excellence in the industry, with the application process being extremely detailed and daunting. The audit leaves no stone unturned when examining a prospective member's approach to health, safety and quality, ensuring only the best contractors are admitted to membership.
What This Means For You
We are very proud of our team for the hard work they've put into the successful audit and application – but ultimately our SafeContractor accreditation is about our customers. Our membership underscores the importance we already place on health and safety at Therser. Our approach is always to provide the safest standards of engineering, to enable compliance and provide the best quality services to our customers. We seek to go beyond compliance and continually improve on our standards through a culture of regular assessment, feedback and innovation.
To find out more about the scheme, please visit the SafeContractor website. To discuss our design, manufacturing, consultancy and relocation services with one of our engineers, please get in touch by calling 01782 824453, or by sending us an email to sales@therseruk.com.