The technology behind these pyrometric devices, which record the effect of thermal activity (temperature and time) on ware in your kiln or furnace, is being constantly being refined and improved to deliver ever greater accuracy.
Partnering with Therser Thermal Services & Engineering to deploy them on your behalf ensures you obtain the most up to date advice and cutting edge developments in new products from the major brands. While there are several types including PTCR rings (Process Temperature Control Rings) they all fulfil the same function.
Benefits Of Temperature Control Rings
Used correctly, these devices enable you to build a picture of what is happening in different parts of your furnace or kiln. They act as ware, and undergo the same heat/time profile as the ware you process through the unit. They are typically used for:
Calibrating
Troubleshooting
Quality assurance
Optimising processes
Improving yield and productivity

Dedicated Micrometre
While any good micrometre can be used to measure the outer diameter of the rings, a consistent and highly accurate technique is essential given the miniscule shrinkage that translates to every 1° rise in temperature. Because the rings also need to be measured across the same points in their circumference every time, again for consistency and to avoid tiny deformities from skewing the reading, the construction of the PTCR micrometre enables the rings to be slotted in easily, accurately and in a replicable manner before measuring.
Expert Assistance
While the concept of how the rings work is easily understandable, developing the necessary expertise and familiarity to use them accurately and effectively can prove to be more difficult than one might imagine. First time usage, especially, presents challenges to perform repeated measurements using the rings to map the unit's profile.
We at Therser possess that expertise and are happy to deploy it on request at your site. That can be for any purpose you require, from helping with calibration or troubleshooting to training or guiding your own personnel.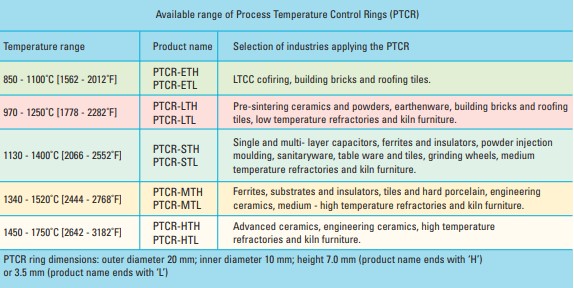 Contact Us
Contact us today and speak with one of our experts who will describe our service and the manner in which it can resolve your current issues. Call us on +44 (0) 1782 824453 or use our contact form.