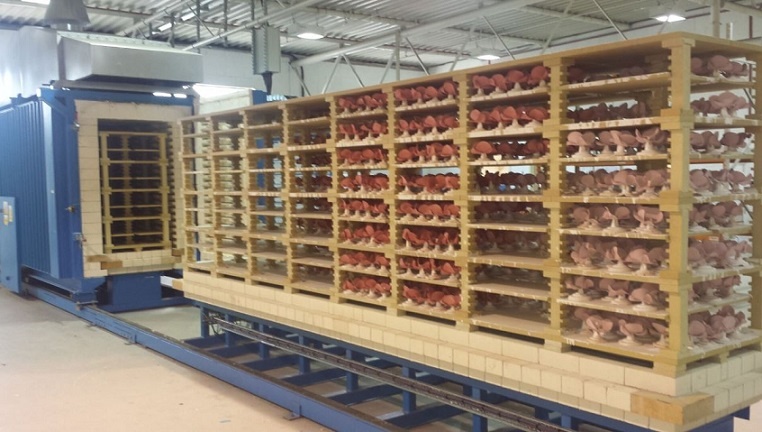 One of the most important factors in rapid resolution of a breakdown is knowing who to call to obtain the spare part that is needed. Indeed, sometimes you may need someone who can advise you about what part or parts may be the most likely ones to have failed to cause the problem symptoms your kiln, furnace, oven or dryer may be exhibiting. At Therser we provide the best advice and support so you get the right parts at the right price each time.
Bespoke Kilns & Furnaces
We at Therser design, build, install and commission a wide range of kilns, furnaces and ovens for many industries and applications. They are all types, sizes, combustion systems and automation levels. We also design the electrical and electro-mechanical instrumentation and control systems. All of this means we are very well placed indeed to stock spares for all the systems we supply, which may well include the part you need or at least a compatible component.
The Therser Philosophy
We strive to build long-term business relationships with our customers, primarily based on truly excellent after sales support and service. We provide servicing that is competitively priced, reliable maintenance and knowledgeable repairs, with ample stocks of spare parts for all our models.
We possess the intimate industry knowledge that enables us to understand how the failure of a single component can impact your entire manufacturing process. We are ready to assist you in a timely manner so that production can be resumed as quickly as possible.
Order Manufacturer-Approved Parts From Therser
We stock a large range of thermal, mechanical, electrical and refractory spare parts. Even if you have not purchased your kiln or furnace from us, we may well be able to supply the part you require. A quick phone call will establish the facts and we can have the item couriered to you overnight if required. Call us today to discuss your requirements on +44 (0) 1782 824453 or use our contact form.