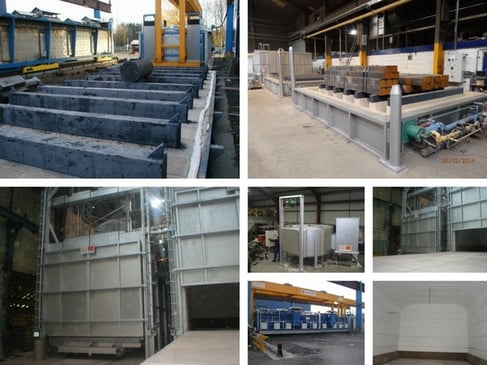 Furnace Sales Engineer / Business Development Manager required to join Therser UK Ltd a leading UK manufacturer of Kilns, Furnaces, R.T.O and associated equipment.

Thermal Services (UK) Ltd, or Therser UK, was set up in 2009 as a specialist kiln and furnace manufacturer and service provider. Our team combines more than 150 years of manufacturing experience, so it is fair to say we know the needs of the ceramic industry like the back of our hands.


Our workshop and head office is in Burslem near Stoke-on-Trent, the heart of England's historic ceramic industry. We serve clients all over the world, providing new kilns and furnaces as well as equipment relocation, refurbishments, repairs and maintenance.

You'll be required to combine technical knowledge and sales skills to offer the best solutions to clients mainly in the aerospace & defence, forgings, heat treatment, automotive, electronics, chemicals and oil Industries.


The Sales Engineer will ideally come from a Kiln / Furnace process engineering, Instrumentation, automation, materials handling, or similar background.


Role
Office based in Stoke on Trent with travel throughout the UK and potential of overseas business
Develop End Users and OEM's mainly in the aerospace & defence, forgings and heat treatment Industries
Conduct site visits with existing and potential clients
Prepare and submit quotations
Provide pre-sales technical support on a range of products including Kilns, Furnaces, Ovens & materials handling applications
Coordinate sales project requirements and liaise with various engineering departments
Requirements
Knowledge of Kiln and Furnace process machinery, Industrial burners and combustion systems, Furnace refractory linings, process control equipment and PLC's and OEM equipment sales
Experience as a Sales Engineer, Sales Manager, Business Development Manager, Sales Executive or similar
Proven sales experience within the Kilns, Furnaces, Ovens and associated equipment Industries would be beneficial
Technical engineering qualification would be beneficial
Full UK driving licence, office based, willingness to travel
If your experience matches please forward your CV immediately to neilmack@therseruk.com