Therser UK LTD continue to produce our own high performance ceramic fibre lining, this enables Therser to be able to cut out any third parties and middle men saving our customers both time and money. Therser UK's lining is the best on the market and can enhance the performance of our kilns and furnaces making it the best choice for any high value kiln.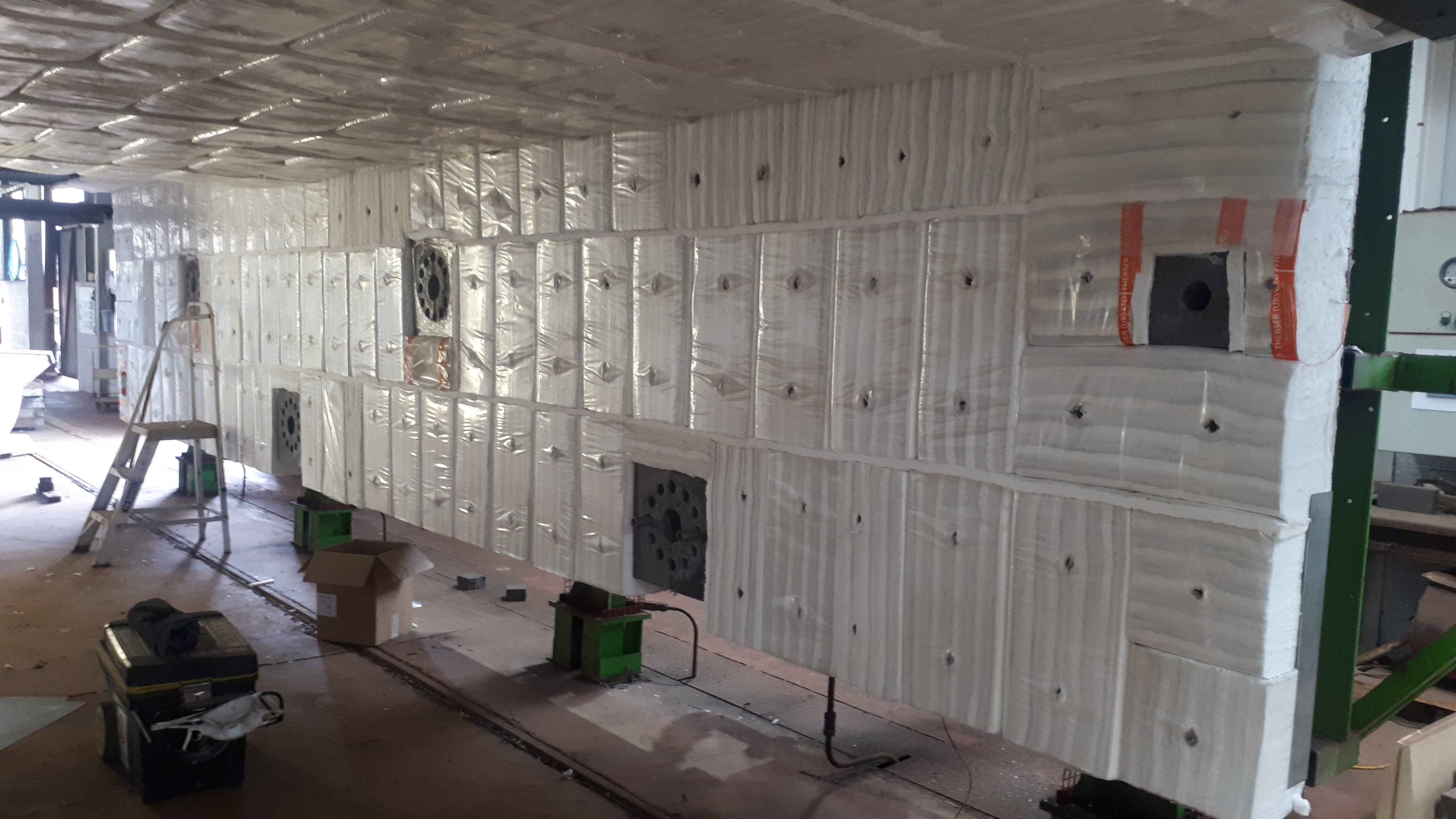 Heat Conservation Benefits
Ceramic fibre linings are the highest quality insulation products that are available for industrial kilns. Ceramic fibre lining ensures that as much heat as possible is kept within the kiln. This keeps our kilns and furnaces more efficient for longer and also helps to cut maintenance costs.
Operational Benefits
One operational benefit is that a high quality ceramic fibre lining improves the uniformity of heat distribution inside of our kilns and furnaces. A kiln that does not have a ceramic fibre lining may suffer from a uneven distribution of heat and remain hotter in some places than in others, especially as the brick work ages.
The installation of a modern Ceramic Fibre Lining offers lower thermal mass of the kiln structure which reduces fuel consumption, more uniform operational temperatures across your firing cycles, product wastage is reduced, quality improves and firing volumes can be increased.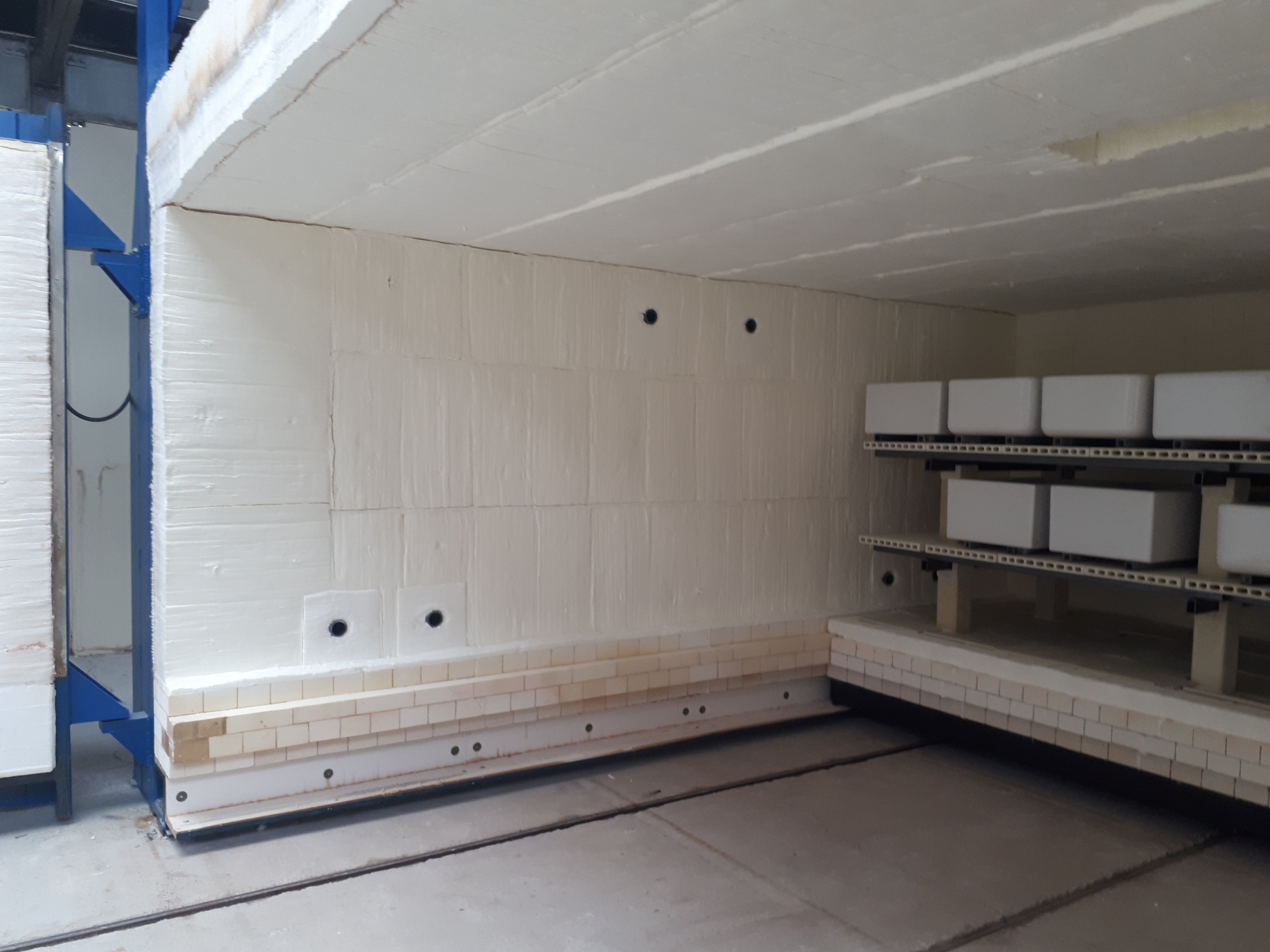 Environmental Benefits
Increased efficiency means less energy is needed to run our kilns. This lowers the levels of carbon emissions. Of course, increased efficiency also means that there is a benefit to the environment as less energy is needed to run an industrial kiln effectively. This results in a lower carbon footprint for the customer.
Find Out More
As well as helping to lower emissions, a ceramic fibre lining means kilns can be used in more flexible ways helping to improve the service offered to all customers, large and small. All our new kilns come with our advanced ceramic fibre linings as standard.
Our engineers can also retrofit existing kilns with new fibre linings to improve their efficiency and productivity. To discuss your requirements please call 01782 824453, or email sales@therseruk.com