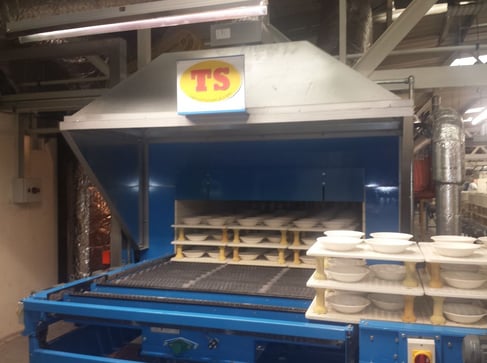 The basis of this project was to design, manufacture, install and commission a Therser (UK) Ltd Modular Roller Hearth Tunnel Kiln complete with Batt Handling System for Earthenware Glost Holloware Tableware Products to a nominal firing temperature of 1,100 °C (1,200 °C maximum).
Based on proven technology, the kiln was specifically designed for Buyer process with the assumption that the product to be fired has previously been successfully fired to the firing temperatures, cycle times and chamber atmospheres.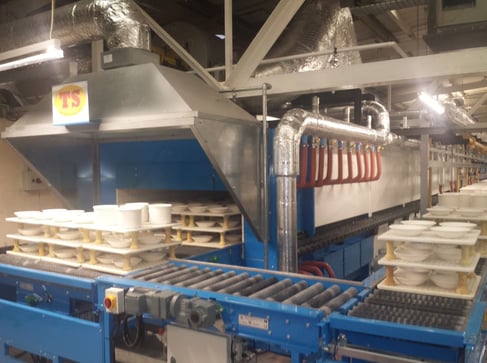 Careful attention was also given to the building where the proposed kiln was installed. As the proposed kiln was installed on a second floor with a limited bearing weight for the floor we had to take this in to consideration when designing the kiln and batt handling system.
Careful and safe consideration also had to be given to the method of installation. Using years of experience gained from installing and removing kilns from various locations around the world, helped us take this into account during this project. Download our Buyer's Guide To Industrial Kilns & Furnaces.