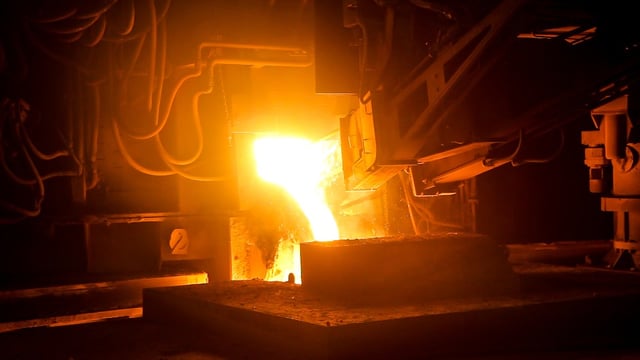 We're currently looking for an experienced furnace sales engineer to join our team here at Stoke-on-Trent. We are looking for someone with a high level of technical knowledge, outgoing personality and persuasive sales skills, who can advise clients on the best solutions to meet their unique requirements. You will be comfortable nurturing business relationships with high-level decision-makers in the aerospace, defence, ceramics, heat treatment, automotive manufacturing, electronics, chemicals and oil and gas industries.
You will ideally have a process engineering background, familiar with working with a variety of kilns and furnaces, including instrumentation, automation, materials handling etc.
We offer a varied and interesting position with one of the UK's leading industrial furnace/kiln manufacturers and consulting businesses. The successful applicant will receive a competitive salary with a generous commission structure, plus benefits, training and clear career progression opportunities.
Our clients are based all over the UK and internationally, so the role will involve UK travel and occasional business trips overseas.
About Us
With a workshop and head office at Burslem, near Stoke-on-Trent, at the heart of England's ceramic industry, our team of engineers combine over 150 years process engineering experience.
We are a close-knit team, passionate about our field and committed to sharing our depth of knowledge and expertise with our clients. It is our unrivalled industry knowledge, flexibility and attentive customer service that sets us apart from our competitors, and keeps our clients coming back.
Job Responsibilities
The role will include the following tasks:
UK and occasional international travel
Developing end users and OEMs in the aerospace and defence, forging and heat treatment industries
Carrying out site visits with prospects and existing customers
Preparing and issuing bespoke quotations
Providing pre-sales advice and technical support on a wide range of products
Liaising with our engineering departments to coordinate sales demonstrations, installations etc
Requirements & Qualifications
Experience of kiln and furnace process machinery, industrial burners, combustion systems, furnace refractory linings, control equipment, afterburners, RTO's etc
Demonstrable sales experience as a sales engineer, business development manager, sales manager or sales executive
A degree level technical engineering qualification (beneficial)
Sales experience with kilns, furnaces, ovens and associated industrial equipment (beneficial)
A full, clean UK driving licence and a willingness to travel
If you're interested in finding out more and are ready to take the next step in your sales career, we look forward to hearing from you.
Please send a recent CV and cover letter by email to neilmack@therseruk.com.