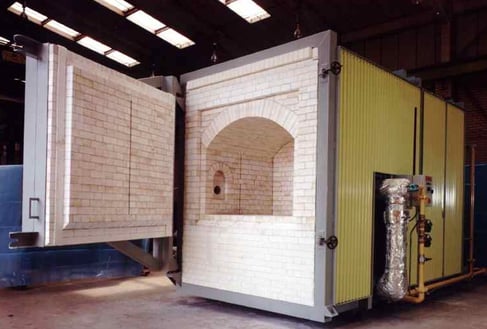 Whether you are purchasing your first kiln or have done it before, there are some common errors to be aware of. Learning how to avoid them will ensure the consistent quality of the products you manufacture, as well as saving you much time and money.


1) Changing The Use Of The Equipment From The Original Specification


It is important to get the specification of the kiln/furnace right at the beginning, building in a factor for future expansion and to give you the opportunity to provide sufficient flexibility. A desire to increase the volume of products must be balanced with adjustments to the firing process such as temperature and firing time. Likewise, deciding to change the temperature profile or top temperature without having this built in at the beginning can have disastrous consequences.


The best way to ensure the quality and durability of the products you manufacture is to consider all of the changes that need to be made at each stage of the firing process. Considering this will also ensure that you experience far less downtime and your customers have far fewer delays in delivery.


2) Ensuring The Project Is Under Budget, Rather Than Meeting The Engineering Criteria

There is no doubt that budget is a primary consideration of kiln and furnace purchase. However, it should not be the only consideration. Cutting corners to satisfy the budget can lead to significant reductions in product quality. Worse still are the possible dangers to health and safety that can occur as the result of ignoring engineering criteria.


Safety should be the first consideration when trying to balance budget and engineering requirements. Just as with changing product use, all stages in the process should be considered prior to making any decision with money-saving potential.
3) Insufficient After-Service, Support Or Availability Of Spares


There is no substitute for quality support from your provider, without it costly downtime is the result. In order to ensure consistent quality of your products it is important to always seek out the right kiln or furnace provider. The best company for you will be the one that makes itself available to answer all of your questions from before purchase to long after you've started using your kiln or furnace.


Another thing to ensure is that the provider you've chosen will be able to supply you with spares in the event that something should go amiss with the products you've purchased. They should have the intimate industry knowledge to understand how the failure of a single component can affect your whole manufacturing process, and be ready to assist you in a timely fashion so that production can continue.


The provider you choose should be ready, willing and able to support you, whether you need more information about something, require parts replacement, or need maintenance to be performed on your unit. From kiln and furnace calibration and relining to design and installation, having the knowledge and expertise of a provider on your side will offer several benefits that will last well beyond the initial sale.