For more than 70 years Therser Wellman has specialised in providing custom made high quality fabricated equipment for use at extreme temperatures and under highly corrosive conditions.
Therser Wellman is a leading supplier of nickel alloy heat treatment equipment. A wide range of markets are served including, aerospace, automotive, steel processing, nuclear, petrochemical, ceramics and much more.
Therser Wellman's experience, facilities and qualifications are combined to produce a comprehensive service which includes design, manufacture, installation, inspection and repair. Extensive stocks of segregated nickel alloy materials are carried to meet capacity. Therser Wellman is dedicated to customer focused continuous improvement and to this end operates a BS EN ISO 9001:2015 Quality Management System covering all of its activities.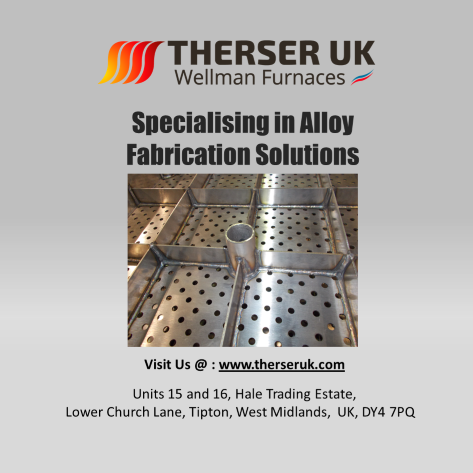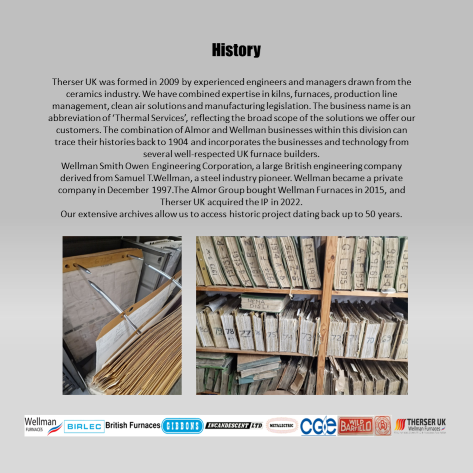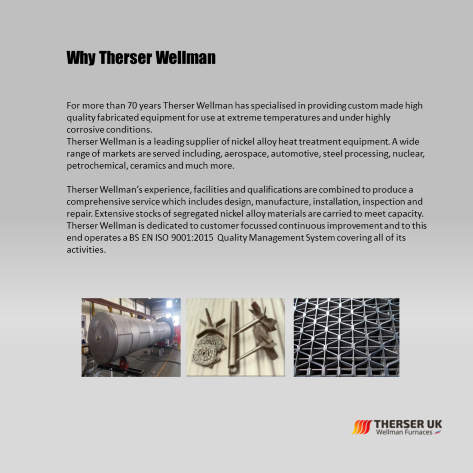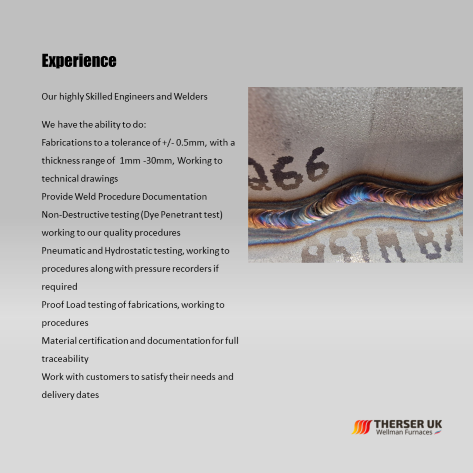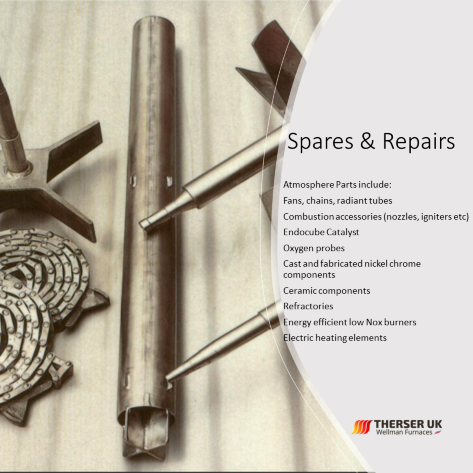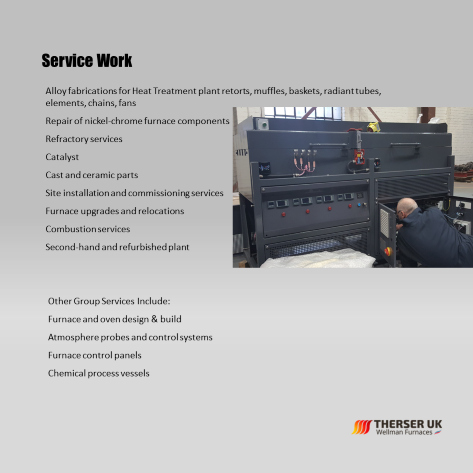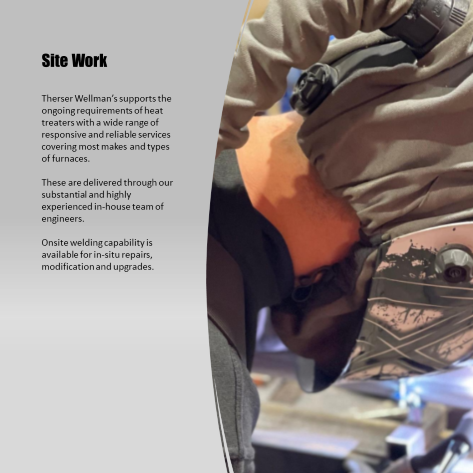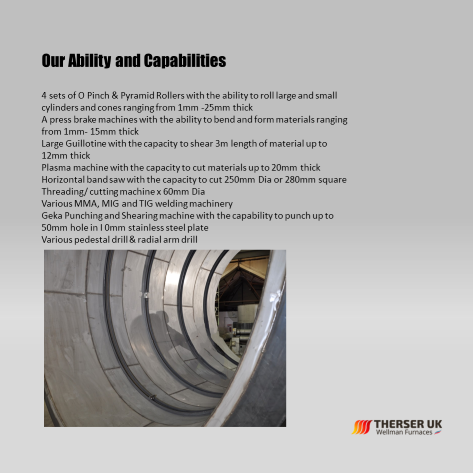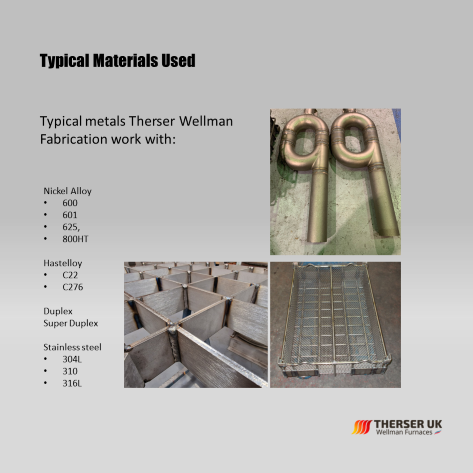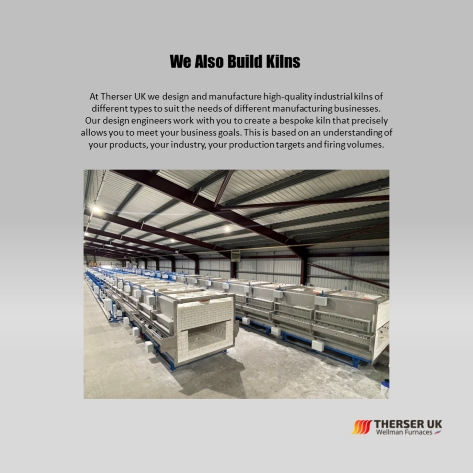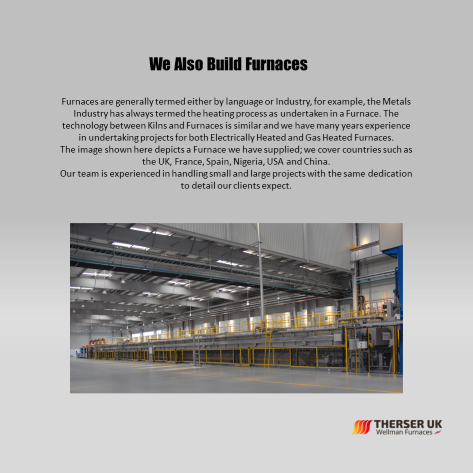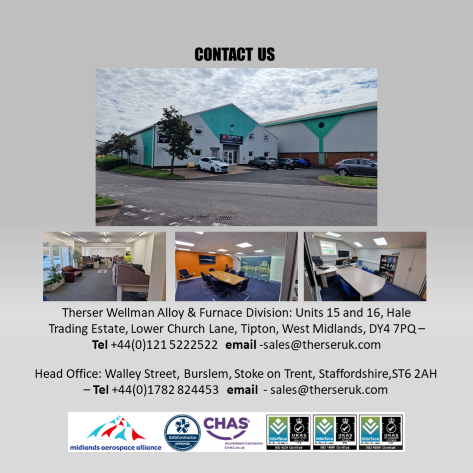 Please contact our sales team today on 44 (0)1782 824453 or drop us an email to fabrication@therseruk.com or sales@therseruk.com