Plate fabrication involves the process of shaping, cutting, and welding steel plates to create customized components, structures, and products. This method requires a blend of expertise, cutting-edge equipment, and unwavering dedication to quality. Therser UK exemplifies these qualities in their plate fabrication services, making them a sought-after partner for many industries.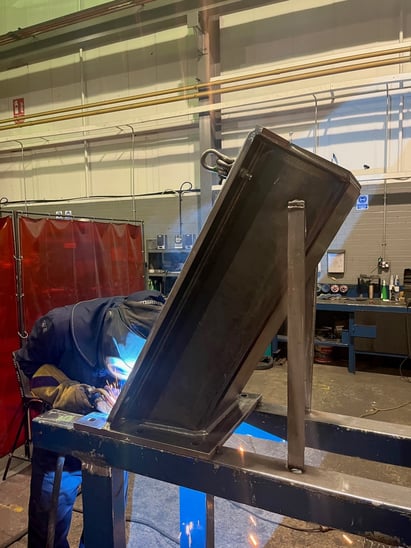 Therser UK's Approach to Plate Fabrication:
Skilled Workforce: Therser UK prides itself on a highly skilled workforce that brings years of experience to the plate fabrication process. Their team includes expert welders, fabricators, and engineers who work collaboratively to meet the client's exact specifications. Their commitment to precision and detail ensures that every plate is crafted to perfection.

State-of-the-Art Facilities: Therser UK has invested in cutting-edge equipment and technology to optimize the plate fabrication process. With the latest CNC plasma cutting machines, press brakes, and welding equipment, they can deliver high-quality products efficiently. This modern infrastructure allows them to tackle projects of varying complexities and sizes.

Quality Control: Therser UK places a strong emphasis on quality control throughout the fabrication process. Rigorous inspection and testing procedures are implemented at every stage, ensuring that the final product meets or exceeds industry standards. Clients can have confidence in the durability and reliability of the plates they receive.

Customization: Therser UK understands that every project is unique, and one-size-fits-all solutions do not suffice. They offer a high degree of customization, working closely with clients to understand their specific requirements. This collaborative approach enables them to deliver tailor-made plate solutions that align with each customer's needs.

Timely Delivery: Time is often of the essence in industrial projects, and Therser UK recognizes the importance of meeting deadlines. They have a reputation for on-time delivery, ensuring that clients can rely on their fabricated plates to keep their projects on schedule.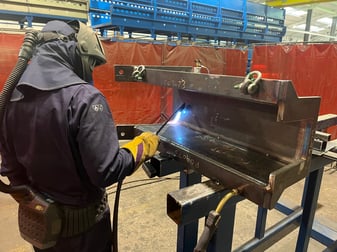 Therser UK's plate fabrication services find applications across a broad spectrum of industries. Whether it's producing structural steel components for construction, bespoke parts for machinery, or even complex assemblies for the aerospace industry, Therser UK has the expertise and capabilities to meet these demands.
Email - sales@therseruk.com
Tel - 01782 824453