Welcome to the Future

Globally, the demand for Li-ion batteries will surge over the next decade, with requirements increasing from 750GWh in forecasted for 2023 to circa 4.8TWh by 2030. This translates to a growth rate of around 30% p.a. Initially, the biggest proportion of that demand – approximately 4,000 GWh – will be attributable to the mobility sector. Stationery storage capacity will be gaining a larger market share, too as generation and distribution grids evolve.

Due to this unprecedented growth in demand the battery value chain is exposed to both significant opportunities and challenges. The World will need robust efforts, cross functional and cross industry collaboration, technological disruption, and increased research and development enterprise, to succeed.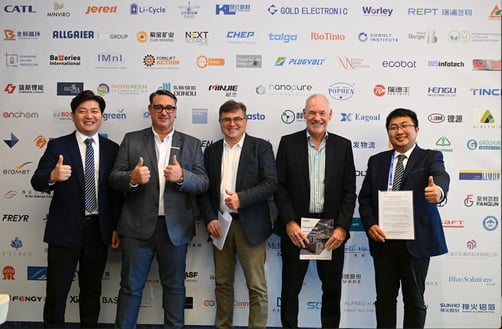 To address these challenges and opportunities, HONEYSTONE LIMITED (www.honeystone-tec.co.uk) is excited to announce it has connected their long-standing partners at Hengli Eletek Co Ltd (http://www.ecmee.com/en/) an industry expert that has supplied over 500 Roller Hearth Kilns to the major battery cell and material manufacturers; and Therser UK Ltd www.therseruk.com , a supplier of advanced thermal processing solutions across several industries, globally, since 1904, via a Memorandum of Understanding executed at the recent LIBE 2023 conference in Budapest, https://lnkd.in/ewc49Zpd

Both Parties are unquestionable leaders in their markets, who shall now collaborate and leverage over 150 years of collective, technical expertise. We are confident that our clients worldwide will immediately benefit from this collaboration. Please visit us at Productronica in Munich, to find out more.

Neil Mack
Steve Beaumont
Sergei Valev
Andrew Zhou

#future #therser #hengli #honeystone #battery #batterymanufacturing #batteryproduction #batteryrecycling #batterypack #batterymanufacturer #batterypower #batterytechnology #kilns #furnaces