Download our Free Guide to Battery Materials here
https://blog.therseruk.com/battery-materials-shaping-the-future-guide
Lithium-Ion batteries have a much higher limitation of energy and power in comparison to other batteries, making it the technology of choice for all kinds of different portable electronics such as; power tools, mobile phones and as part of the plan to create zero emissions from UK road transport by 2050, an increasing emphasis is being concentrated upon for battery materials for the automotive industry.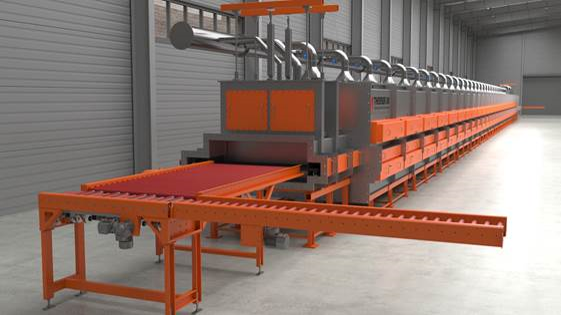 Lithium-ion batteries are growing in popularity especially within the automotive industry as they have the highest power-density capacities and also are very lightweight in comparison to many other batteries on the market. This makes them extremely appealing to use in cars whether it's for hybrids or even fully electric cars.
Therser UK are amongst many that believe that these batteries will play a huge part in our future day to day lives. Therser also believe that their RHK's (roller hearth kilns) will be the main tool used in future production for these types of battery materials.
One of the most important tasks that contemporary roller kilns are put too is the development of lithium-ion battery cathode and anode materials. Research and development departments in battery production use roller kilns to make new prototypes which are ever more efficient.
These technologies can then be scaled up to provide to manufacturing plants capable of large-scale product outputs to supply the ever growing lithium ion battery manufacturing Gigaplants.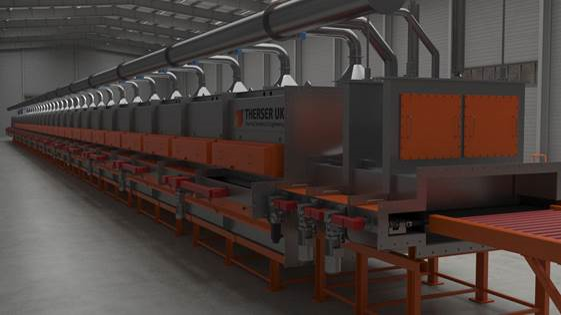 Roller kilns are not just there to help engineers develop more advanced electric vehicles but to manufacture the batteries that power them with less carbon emissions, too.
In order to complete the process loop Therser can also design manufacture and install fully automated handling systems for the RHK's.
We design, manufacture and install automated systems upon based on customer demand, and in compliance with high engineering, hygienic standards and ISO regulations. The business focus is to help customers establish working automated manufacturing lines for their production sites and can also include product filling, emptying, weighing and storage systems to provide a full turnkey solution for our customers.
At Therser UK we are proud to serve clients in a diverse range of sectors across the world. To find out more about our kilns, furnaces, dryers, RTOs and engineering services, download the free guide or e-mail
sales@therseruk.com
or call 01782 824453 to speak with a sales advisor directly.