In the pursuit of excellence, Therser UK is thrilled to announce the successful recertification to ISO 9001, ISO 14001, and ISO 45001 standards. This great achievement wouldn't have been possible without the dedicated efforts of our incredible team, with special thanks to Rio Neat, QHSE Manager, and Natalie Roff, HSE Administrator.
At Therser, continuous improvement is at the heart of what we do. We're committed to refining our processes, fostering a positive safety culture, and implementing environmentally sustainable practices. It's a journey that demands hard work, diligence, and unwavering commitment.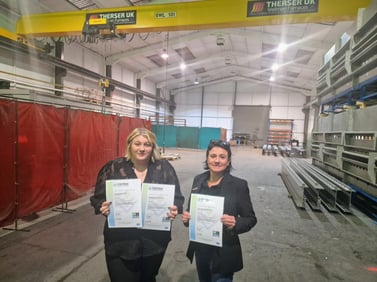 Our recent recertification is a testament to the dedication and expertise of our team members. The ISO standards we've achieved reflect our commitment to quality, environmental responsibility, and occupational health and safety. These certifications validate our ongoing efforts to meet the highest international standards in these areas.
To share in our joy and explore our latest certifications, simply follow this link: https://www.therseruk.com/certificates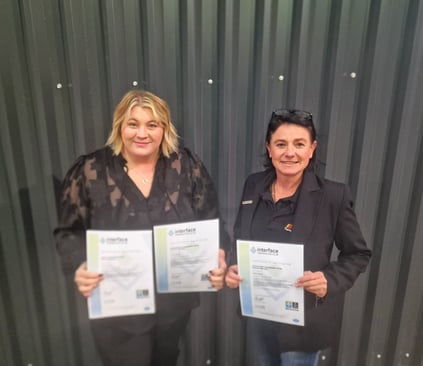 This achievement is a moment of pride for Therser, and it underscores our dedication to providing the best for our clients and the environment. We look forward to continuing this journey of excellence, and we are immensely grateful to Rio Neat, Natalie Roff, and our entire team for their outstanding contributions.
Stay tuned for more exciting updates about our ongoing fabrication work.
For enquires please contact sales@therseruk.com