Did you know, Therser UK the UK'S number one kiln and heat treatment company are also able to design and manufacture test furnaces?
The Test furnace is designed to meet with the requirements in the relevant CEN, ISO and IMO standards.
The furnace is controlled to a certain temperature and pressure conditions and the reaction of the panel to the heating conditions is assessed against specified performance criteria.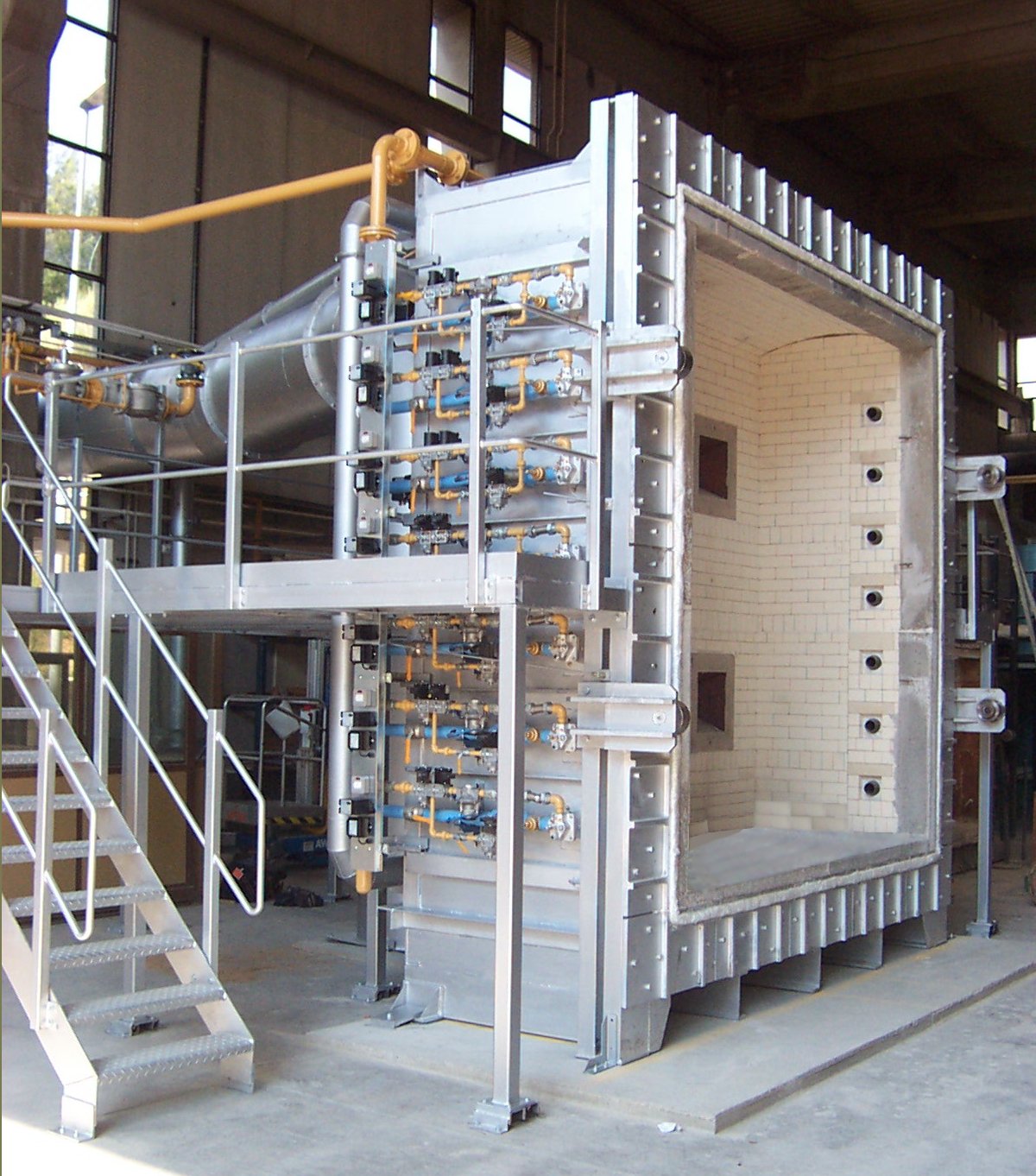 Therser UK's test furnaces are used mainly to test panels of various shapes and sizes. As shown above a panel is left out of the furnaces structure, this is where the tests take place. A panel is then placed into the open side of the furnace and is made to withstand the heat of the furnace from its burners until destruction, the outcome provides the relevant conclusion on the material being tested. This is not however the only function of the test furnace as it is also used to show how effective heat resistant paint is. This is done by placing painted steel girders into the test furnace, then by applying heat to the girders a conclusion can be made based on the steel girders getting past their melting point. This would provide evidence that the paint is effective when it comes to resisting heat and to what extent it can do so.
At Therser UK we are proud to serve clients in a diverse range of sectors across the world. To find out more about our kilns, furnaces, dryers RTOs and engineering services, download the free guide or e-mail sales@therseruk.com or call 01782 824453 to speak with a sales advisor directly.